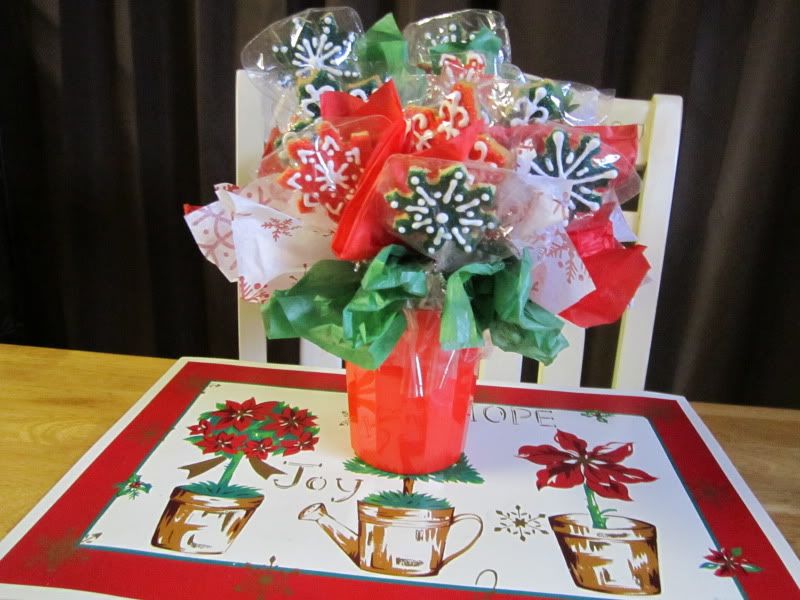 I am "FINALLY" done with all of my baking orders for the holiday season!
Now I can concentrate on my family's cookies, LOL!
They've been waiting very patiently for theirs!
Just thought I'd share a sampling of what I've been working on.
The first photo is a cookie pop bouquet that I did for a client's daughter's preschool teacher.
I love doing bouquets!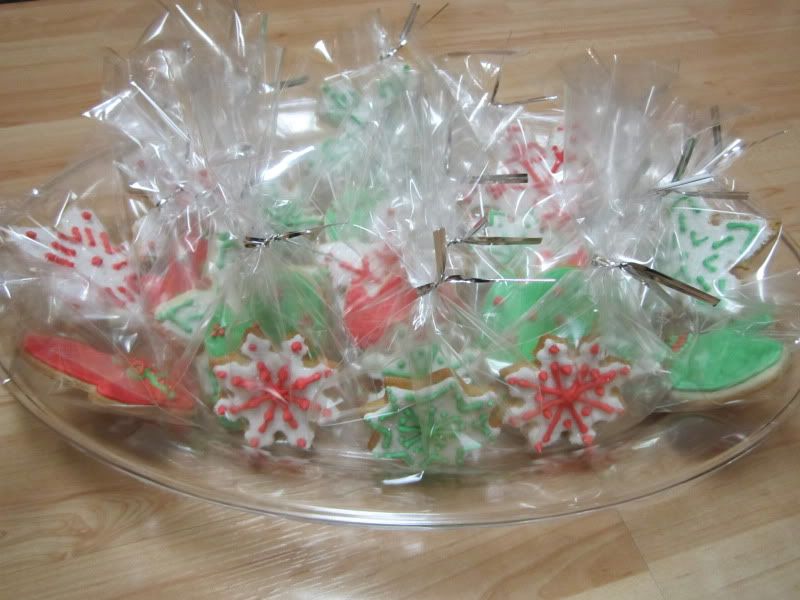 This was a snowflake/mitten platter I did as a gift for a client.
I put together platters as gifts for all of my clients this year.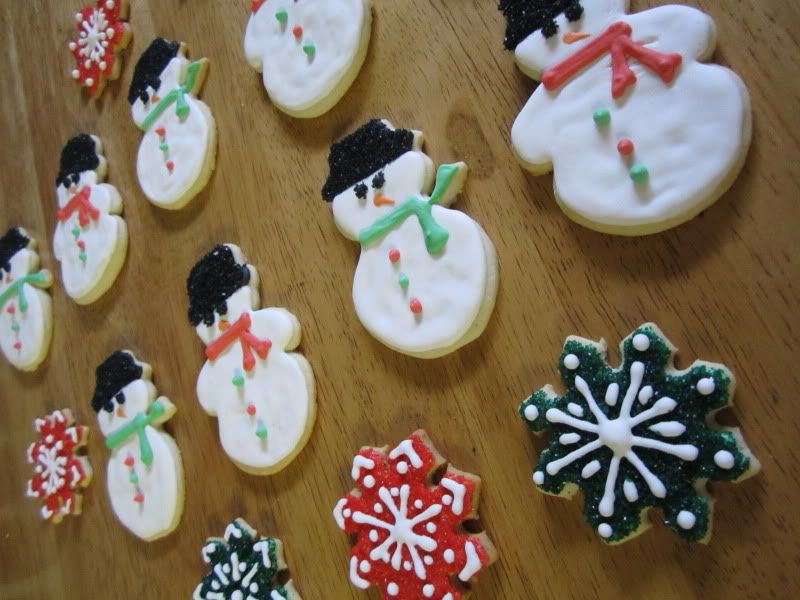 Some fun snowmen and snowflakes!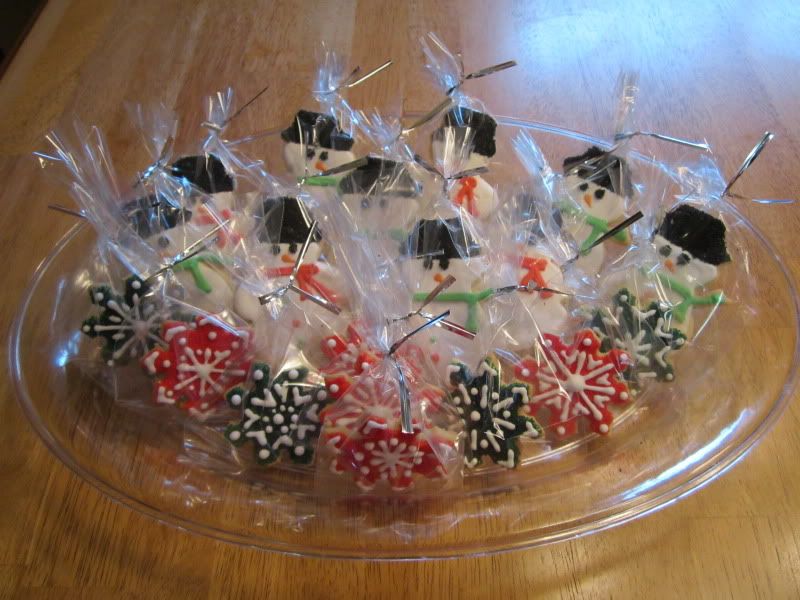 The finished platter!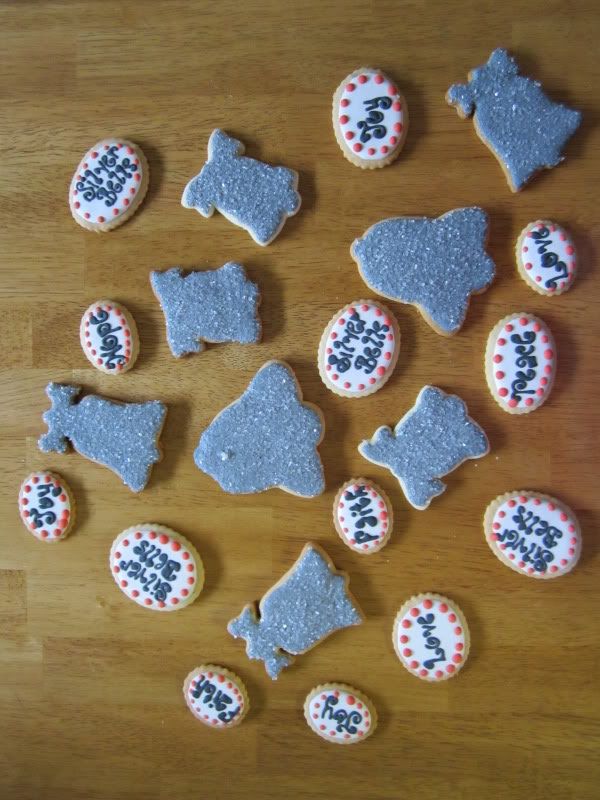 A "Silver Bells" theme...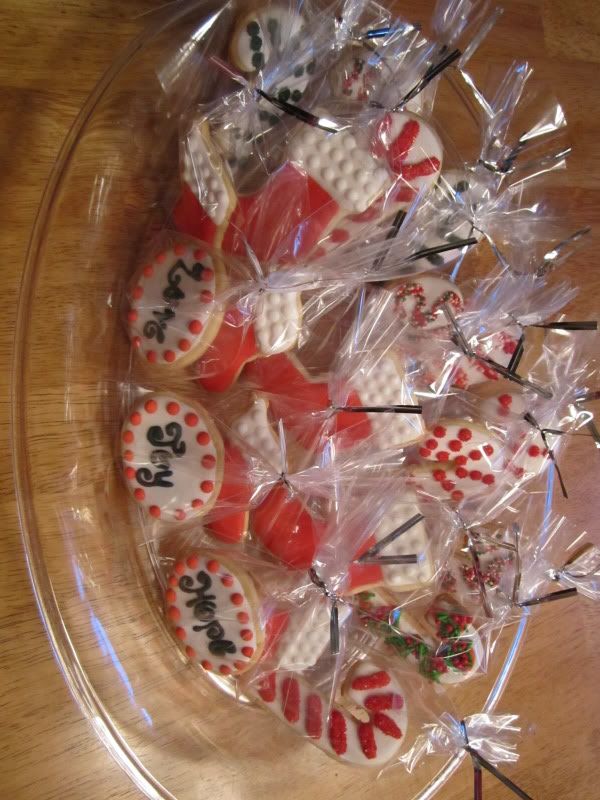 This platter was all stockings/candy canes!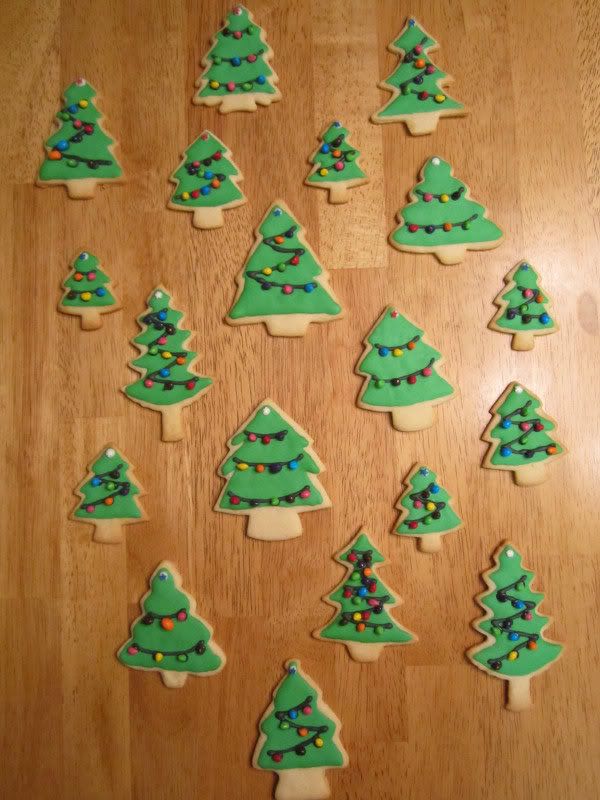 This platter was a variety of Christmas tree shapes and sizes.
I also used little colored chocolate sprinkles as the lights on these trees.
I don't usually decorate much with "embellishments" but thought these would be a fun addition.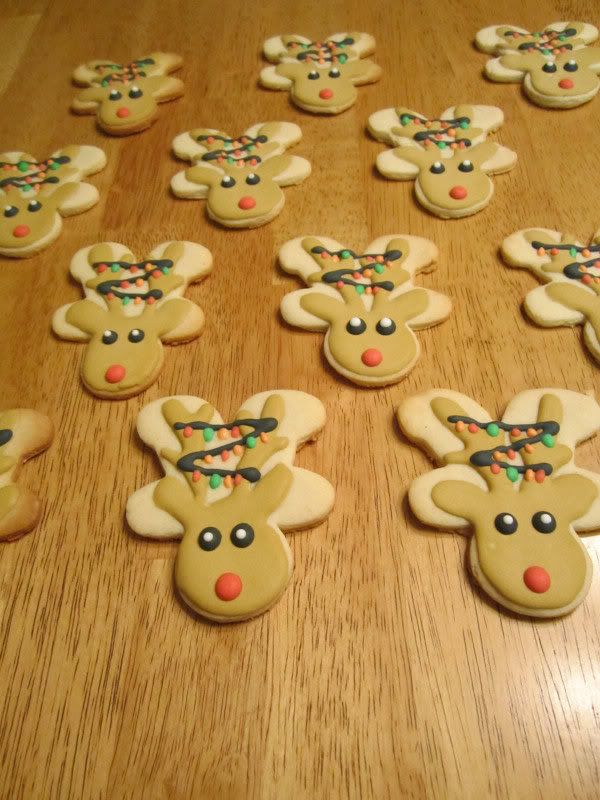 These reindeer were all over the internet this year so I had to try them out.
This was a repurposed gingerbread man cutter!
They were a lot of fun!
And lastly...I always like to do something non-conventional.
I enjoyed doing these "modern" trees.
Who says Christmas has to be green and red?
I'll probably be adding a few more Christmas goodies before the season ends...stay tuned!