As usual, I am behind schedule "fashionably late".
That sounds much better, hehe!
So here are my New Year's cookies I made.
I did these for (as luck would have it)...
A "belated" New Year's party!
I used my favorite cookie recipe and this time, instead of using royal icing...
I used glaze.
I am beginning, like my husband, to enjoy the flavor of glaze MUCH MORE than royal icing.
I also love the smooth texture that you get EVERY SINGLE TIME with glaze.
With royal icing, it's always a gamble for me.
I always have "some" kind of issue...too thick, too thin, bubbles, cracking, etc.
With glaze, I just get a nice smooth surface, with a lovely sheen, and smooth texture...
EVERY SINGLE TIME!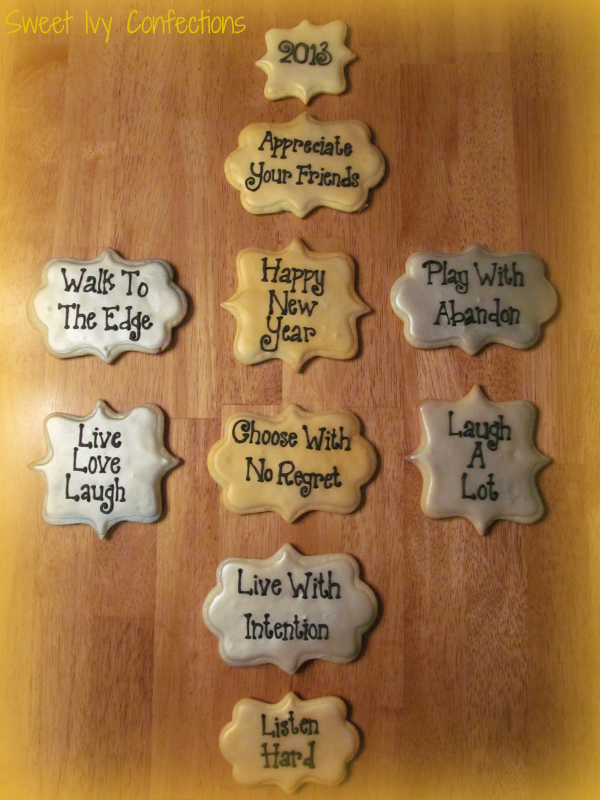 I did use royal icing to pipe my designs and lettering though.
I think that is going to be the new way I decorate ALL of my cookies.
Glaze for flooding...royal icing for piping intricate details.
Royal can be made thicker and is perfect for those tricky details.
This was also the first time I tried ColorMist!
I used a gold and a silver.
It came out really well for a first time try!
I was really happy with the pretty metallic shine I got!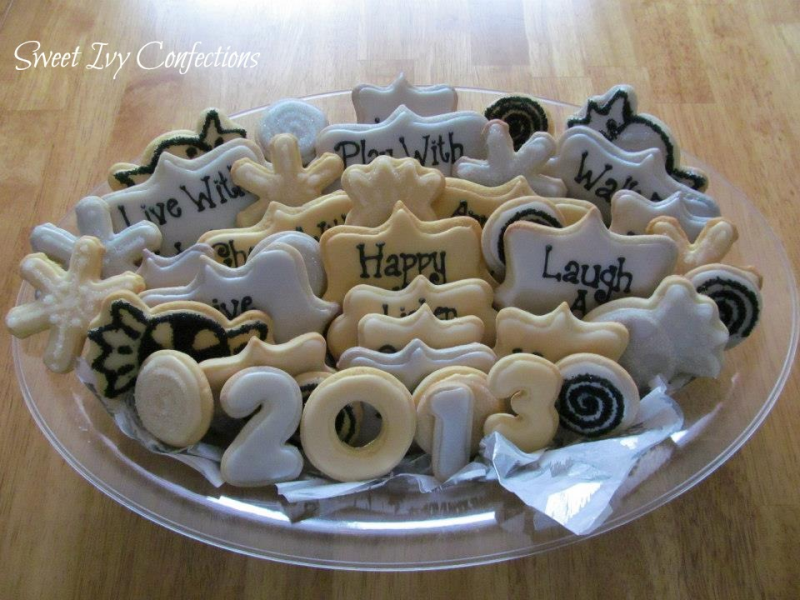 I was very pleased with this batch of cookies in general.
Everyone at the party was too!
Happy 2013 my friends!